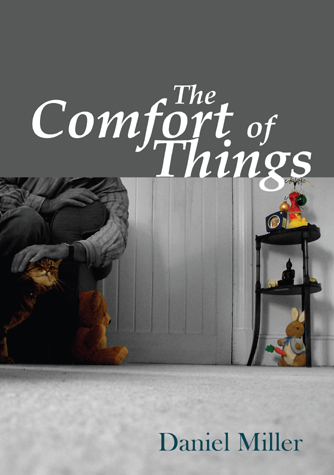 Seeing clients in their own homes to assess what should be done with their clothes has made me very aware of the relationship each of us has with our possessions as well as our environment.  Daniel Miller explores these connections with all the vigour you would hope from an anthropologist, but without the impenetrable language of academia.  With his assistant Fiona Parrott he visits the households of an un-named yet familiar street in South London.  The book contains 30 portraits of these homes, followed by an epilogue.
There is much to glean from The Comfort of Things, which are comparable with those you learn when sorting through the effects of the deceased.  They are lessons about the art of living,  the souvenirs or talismen that aid the progression of your journey, how possessions can become part of your identity either reflecting what is already there or creating what you wish others to see, and the balance of people and objects in your life showing how one can compensate for the other,
The book is highly recommended, not least for the format where each portrait is a stand alone study, making it very easy to pick up.  I'm now hugely excited by his next publication Consumption and its Consequences which promises to look at the pivotal role consumption plays in creating and maintaining our core values and relationships.